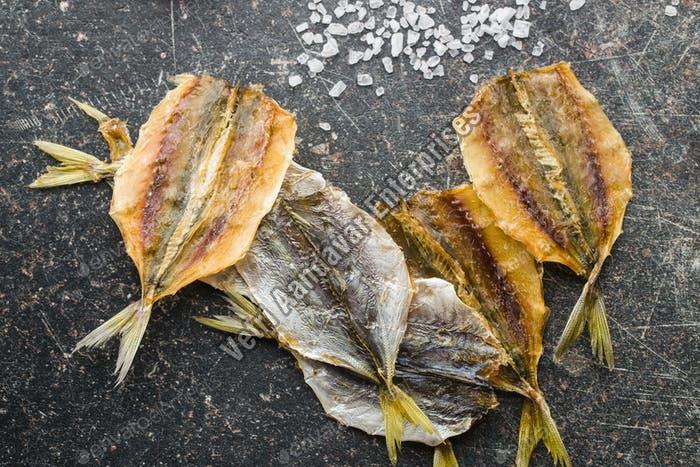 Dried fish is a natural product that contains the antioxidant and omega-3 benefits of fresh fish. Dried salted fish is the processed product of fishes that are available from freshwater and sea. The process of making salted fish is marinating the fish first and then dried under the hot sun. This marinating process makes dried salted fish durable and distinguishes it from fresh fish. You can intake dried salted fish as a side dish or daily diet. We dried salted fish supplier, supply quality dried salted fish to our customers.

The dried salted fish is considered a lower class meal. But in highlands, where fresh fish is rarely available, people consume processed fish in the form of dried salted fish. Here are the health benefits of dried salted fish.

Health Benefits Of Dried Salted Fish

Indonesia, Singapore, Thailand, and Malaysia consume dried salted fish. According to research, 100 grams of dried salted fish contains the following nutritional benefits.
• Protein (42 grams)
• Zero Carbohydrate
• Fat (1.5 gm)
• Energy (193 kcal)
• Calcium (200 milligrams)
• Phosphorus (300 milligrams)
• Iron (3 milligrams)
• Vitamin B1 (0.01 milligrams)
• Vitamin C (not available)

Dried salted fish has some benefits over human health:

You may consume it as a side dish. As it has calcium, it is good for healthy bones and teeth. It helps in recovering wound healing fast. It prevents anemia, maintains body stamina, accelerates muscle growth, and prevents heart disease. It also maintains healthy skin and eye health. It reduces the risk of skin cancer and it acts as a source of energy for the body.

Dried salted fish is an excellent source of protein with low calories. Protein acts as a key source of enzymes and antibodies for all living beings. Protein forms an essential part of bodily components and helps in muscle and hair growth. A study shows that 100 grams of dried salted fish contain 80% protein with 300 calories.

Dried salted fish is rich in cholesterol, minerals, and high vitamins. But it lacks saturated fat that causes heart problems or blood pressure problems. With the increase of awareness of obesity, heart diseases, and diabetes, the demand for dried fish has increased. Human beings while consuming dried salted fish tend to live healthier and longer lives. We are the leading dried salted fish supplier in India.

Danger Of Salted Fish
Keep in mind excessive consumption of dried salted fish may cause harm to high blood diseases. As the salt content is high and it is stained with heavy metals, it should be consumed to a healthy level. It should be served along with vegetables and fruit.

Conclusion
We, Dried Salted Fish Wholesale Supplier, supply dried salted fish to our customers at reasonable prices. If you consume this processed food according to your health level, this food has many nutritional and health benefits for human beings. Dried salted fish does not require many preservatives. You can buy it as almost natural food. We supply it in airtight packages.
This entry was posted on October, 20, 2020 at 17 : 38 pm and is filed under Dried Salted Fish. You can follow any responses to this entry through the RSS 2.0 feed. You can leave a response from your own site.